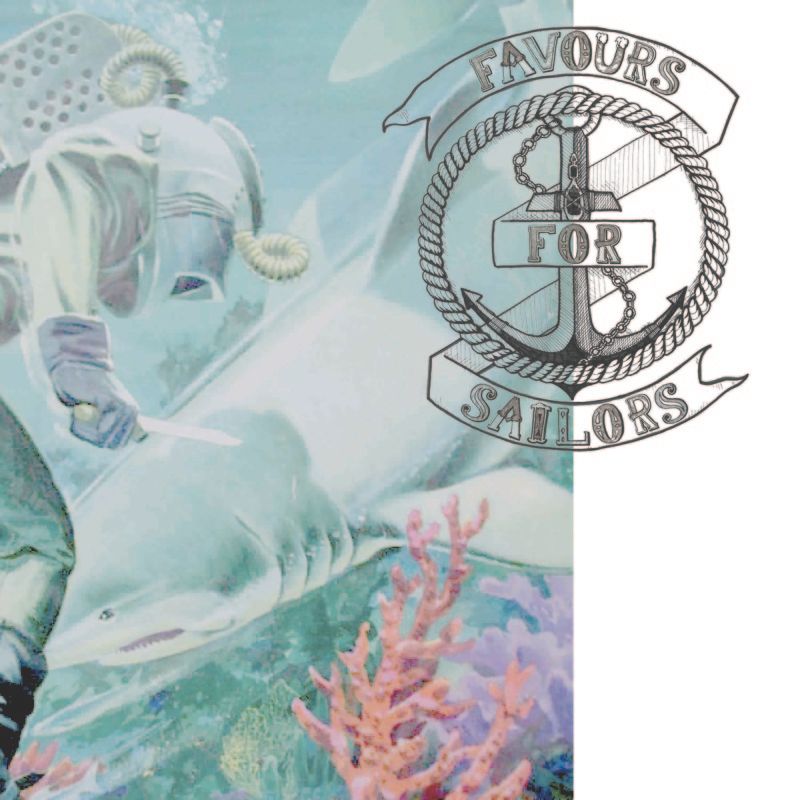 TLV 032 - Favours for Sailors - Demos
As previously mentioned, Favours for Sailors have sadly decided to go their separate ways, playing their final show at our 4th birthday party this coming Saturday at the Old Blue Last, London. This means that we'll never have the chance to release their debut album proper. However, we are able to do the next best thing. The band were a productive lot and managed to record a number of demos that never saw the light of day. Given the quality of the song writing, we thought it a good idea to right this wrong. So, we've collected together a selection of 13 of the best recordings on a cassette tape. It reminds me of the first Silver Jews album; all ramshackle charm and pearly wisdom. If you loved the band, you might struggle to make it through "Night Alone" without shedding a little tear or two.
It's a strictly limited release, with only 100 copies made. It's just £3 and each tape will come with it's own individual title. We'll also send you a link to download the songs from our website. Here's the tracklisting:
Tracklisting:
Side A:
1. "Down In The Panty Mine"
2. "Bad Dad"
3. "Brokeback Futon"
4. "Rod Stewart"
5. "Have A Drink You Fucking Idiot"
6. "Shy Times/I Would Rather Go Blind"
Side B:
1. "Connoisseur of Sunsets"
2. "Capua!"
3. "Hanging From The Christmas Tree"
4. "Last Chance"
5. "Die or Get Rich Trying"
6. "Showers of Prowess"
7. "Night Alone"
Sample track "Capua!" available for download here http://bit.ly/BbYk6. The tape can be purchased from the shop.