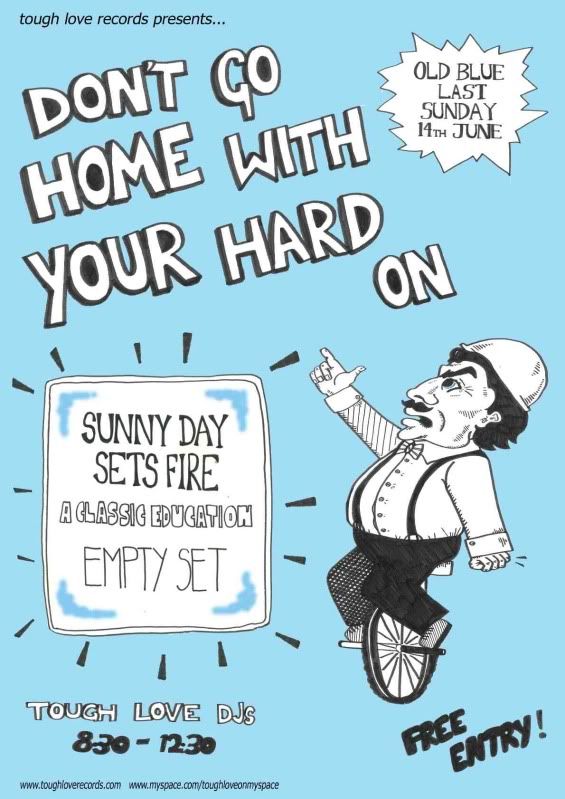 Sunday 11th June @ Old Blue Last, London
After a break in May because of ATPs and Primavera and holidays andheatwaves, we're back once again like the renegade master. This monthis a purposeful reflection of the unfeasibly awesome weather we'vebeen using as an excuse to not do any work - i.e. sounds like summer (I wrote this before it started pissing it down like a Hidden Cameras song).
The details:
Sunny Day Sets Fire
www.myspace.com/officialsunnydaysetsfire
Elephant 6 style indie pop that the NME are convinced is made by wizards.
A Classic Education
www.myspace.com/aclassiceducation
Orchestral and grand and swirling, this is epic indie, in the vein of Arcade Fire, The National and Fanfarlo. Not bad associations, them.
Empty Set
www.myspace.com/emptysetpop
Tom's final gig before he moves to Sweden to be a real full blown actual scientist (rather than just singing about being one).
Tough Love DJs, 8:30pm-12:30am and FREE entry